DIENER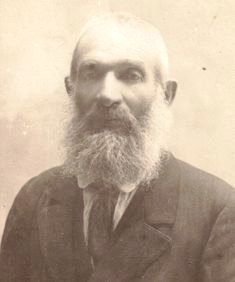 Moses Diener

Wolf DIENER, an ox trader who lived in Zalesie and Husiatyn, married Reise and had at least three children: Moses (1852), Chana Jenty (1855), and Etie. He likely died in Husiatyn in 1868.

Moses DIENER married Malka ROSENSTOCK from Lisowce, daughter of Ire and Hudie, in Gwoździec in 1916 (religious marriage earlier) and had at least four children born in Lisowce near Tłuste, Galicia, Austrian Empire: Wolf (1875), Mordko (1882), Ruchla (1884), and Israel (1888). Since their civil marriage was conducted long after their children were born, their children were considered illegitimate according to Austrian law and mostly referred to by the surname of their mother. Moses came to Wien as a refugee soon after 1916 (presumably after his wife Malka had died) and co-founded Reiter & Co., a book publishing company, with his son-in-law Karl REITER1. He died in Wien in 1931.

Wolf "Wilhelm" ROSENSTOCK married Chaja SALZBERG, daughter of Schachna and Rifka nee PLON, in Gwoździec in 1916 (religious marriage earlier) and settled in Trembowla. They had two children, Serafina (1902) and Ignatz. Soon after Serafina's birth, the family moved to Wien, Austria, where Wolf died in 1917.

Serafina "Susan" ROSENSTOCK married Benzion ORNSTEIN, son of Samuel Leib and Hinde nee HALPERN, in Skole, Austria, in 1921, and shortly thereafter immigrated to America. She died in Cleveland, Ohio, in 1985.
Ignatz ROSENSTOCK died at a young age, probably in the early 1920s.

Mordko "Markus" ROSENSTOCK married Gustava HOROWITZ and had at least one son born in Wien, Josef (1914). They later moved to Czernowitz. Markus died in the Holocaust at Auschwitz in 1941.

Josef ROSENSTOCK died in the Holocaust at Transnistria, Ukraine, in 1942.

Ruchla "Rosa" ROSENSTOCK married Karpel "Karl" REITER (born 1881 in Olejowa-Korniow), son of Mordche Jakob and Rejzie, in Wien in 1914 (religious marriage earlier) and had children Erwin (1908) and Maximillian (1923). Ruchla died in Wien in 1937 and Karpel died in the Holocaust in 1942.

Chana Jenty DIENER married Elias HELLMANN in Okopy in 1872 and had children: Hersch Wolf (1873), Sara Ruchel (1878), and Josel Simche (1881)
Etie DIENER married Hersch WEINREB in Chorostow (religious marriage) and had children: Wolf (1885), Bruche (1888), Jacob Israel (1890), Mincie (1893), Benjamen (1895), and Asriel Isak (1897).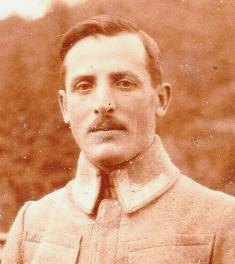 Markus Rosenstock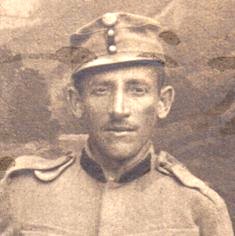 Wolf Rosenstock